Quartermaster invites users to test our new App featuring offline mode
February 1, 2022 - Honolulu, HI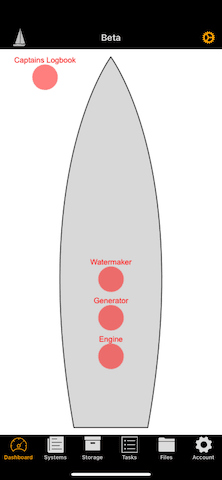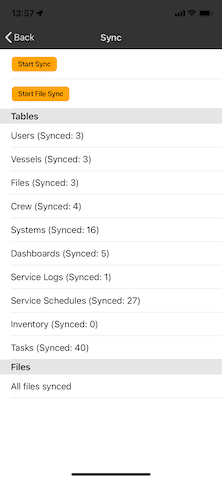 This year we've been hard at work to build the next version of the Quartermaster mobile app and we're happy to announce we're almost finished. Our number one customer feature request is offline. Unfortunately, our old app and the technology we used to write that app in, was not up to the task. So we rewrote the entire app from scratch using new and better frameworks and technology. Our new app will look very similar to our existing app, as to not confuse our users too much, but with one big difference: all the data and files will be available offline for those times you're away from the dock and out of internet range.
If you're interested in getting your hands on this new version early and help give us feedback, we would love your help. For our initial testing, you'll be able to have the old and new version side by side, so you'll still have access to all your data without interruptions.
Quartermaster.me, the up and coming startup in the world of digital Yacht Management announced today the launch of their flagship cloud application. Quartermaster is a comprehensive yacht management software solution that helps you organize all of your yacht's data in one place. It provides an easy to use dashboard to organize your yacht's systems, an electronic logbook for your log entries, a way to track services needed for each system, a task board to track your 'to-do' list, and file storage for your manuals, documentation and receipts.

Beta testers must have an iOS device (iPhone or iPad) and you must install Apple's TestFlight app. Our Beta will run in 3 stages:

Stage 1:
Basic sanity test to cover as many devices as possible and verify that signup/login and basic functionality works. This will run against a QA backend and NOT against your live data.

Stage 2:
Extended coverage to test as much data and configurations as possible. This will run against a COPY of your live data, but changes will NOT effect your live data.

Stage 3:
Regular Beta testing for both wide coverage and functionality to weed out any remaining issues. This will run against your live data.

The Beta app will be a second Quartermaster app and will not replace your existing app. This allows you to use the existing app for access to your live data, while also testing the new app.


For all questions regarding the iOS Beta, e-mail team@quartermaster.me

###